Tell us your views
We want any future housing developments in Letchworth to be built with the Garden City design principles and character in mind. 
A key part of attaining this is by working with the community.
We want to know your views, ideas or concerns about elements of the developments, in particular:
Transport
The housing sites
Environment
In the below sections, you will be able to provide feedback via an online form. The first issue we will be looking for feedback on is transport. 
Transport
We have a transport surgery on 8th May between 4.30pm and 7.30pm at the Heritage Foundation's office, One Garden City, Broadway Gardens, Letchworth Garden City, SG6 3BF – please do attend.
Below you are also able to download an initial transport background paper. This paper has been published to help the discussion on a possible approach regarding transport strategy concerning the development of of site LG1. 
If you cannot attend the transport surgery, please do let us know your views via the survey questions below.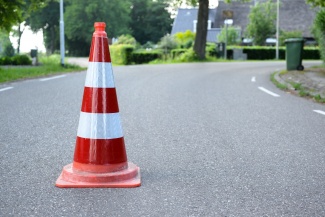 Transport Feedback
Tell us your views about the proposed transport links to the new housing sites. 
Housing Sites
Two sites are earmarked for development under the Local Plan. LG1 which is the site north of The Grange and LG3, the site east of Talbot Way. 
Over the coming weeks, we'll be updating this section to provide information and feedback opportunities about the housing proposals for these sites.