Your views on our Ecology proposals
We consulted on our proposed land developments, including the largest sites to the north of the Grange Estate (LG1 site) and the east of Talbot Way and Kristiansand Way in Letchworth (LG3 site). 
Ecology is a key topic when exploring land development proposals and we engaged with the community to discuss how best to meet this challenge. These included the following proposals for the LG1 site:
Habitat creation through SUDS design.
Hedges and trees to be retained and enhanced with additional planting.
Bird/bat boxes as integral elements in the buildings.
Additional 2000 native trees to be planted as a buffer around the site.
Landscape led design incorporating meadow creation, wetlands and woodland grant schemes.
The scheme is aiming for a net biodiversity gain.
The topic of ecology involves many considerations. We recommended reading our Ecology Background Paper, by clicking on the button below. This aided further discussion during the consultation and we enjoyed hearing your views.
Ecology Consultation Event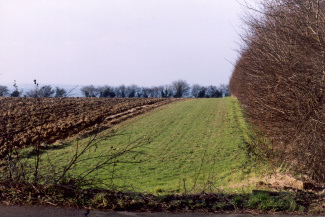 We held a dedicated Ecology Surgery consultation event for the LG1 site on 11 July at the Letchworth Garden City Heritage Foundation offices. Thank you to everyone who came along.
We had experts on ecology and environment in our team available to answer your questions. We gained valuable feedback and enjoyed receiving your feedback.
An Ecology Consultation Event Report can be found below which summarises the findings of the consultation event on 11 July.
The report provides an overview of the ecological surveys that have been carried out to date on the LG1 site on behalf of the Heritage Foundation, including site overview reports and species specific reports.
We welcomed your feedback via the following channels: