Letchworth-based writer and equality campaigner, Jane Fae, has been appointed as a governor of the Heritage Foundation following the retirement of John Barry, who served as an Elected Governor for the last five years.
At the time of the governor elections in 2015, Jane Fae polled the next highest number of votes, which means she was automatically offered the role when John Barry stood down.
Chair of the Foundation's Board of Trustees, Pam Burn, said: "We are grateful to John for his contributions and support over the last five years and wish him well as he retires from his community commitments.  
"Jane's arrival as a new governor is timely as the Foundation makes greater strides to be a more inclusive and diverse organisation.  We hope her insight and knowledge in this area will help us attract governors and trustees that are representative of our whole town.  We are keen to hear from those who have the skills and capacity to contribute positively to our unique organisation, which has the challenge of balancing our role as a charity and a landlord with providing arts, culture and leisure venues and managing our distinct architectural heritage.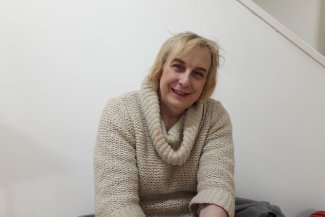 "As the first female chair of the Foundation, I am committed to creating a more inclusive organisation so that the seldom heard also get the chance to shape the future of our town."
Speaking about her appointment, Jane said: "I would like to wish John a very happy retirement and wish him well for the future.
"Although my appointment has come quite late in the current term, I do hope to make an impact over the next 12 months. I am pleased and excited by Pam's commitment to diversity and very much look forward to working with Pam and other governors in this area.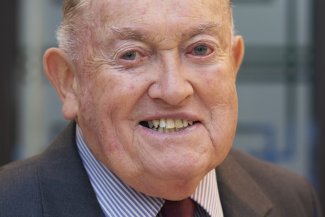 "I have long been a fan of the founding principles on which Letchworth was created. I've been concerned that over the years these principles and the wider values around community, diversity and cooperation have been lost in society, even though they are needed now more than ever.  In the next 12 months, I hope to bring forward ideas that help reignite these important values." 
As well as being a writer, Jane has appeared on stage in London and Cambridge as a stand-up comedian.  But it is perhaps her work campaigning for equality and diversity for the LGBTQ+ community and for women that she is best known, often appearing on BBC News and writing for the Guardian, Independent and Daily Mail. 
Earlier this year, the Foundation announced that it had postponed its governor elections due to COVID-19. These are now expected to run in September 2021. If you would like to become an elected governor, you can register your interest by emailing elections@letchworth.com or keep an eye on letchworth.com/2020elections.