We want to ensure that the people who call the world's first Garden City home are able to make the most of the opportunities that exist within it.
We plan to do this by:
1. Embracing the past and unlocking the future
Letchworth is special. The unique cultural heritage of Letchworth offers us a great opportunity to enhance the aspirations of our children. If we can nurture a strong sense of place in our youngest children, they will develop a sense of pride about the town they live in.
We want our children to draw strength from the stories of their hometown and to go forwards with confidence and enthusiasm for life. And the reality is that all of these plans aren't really about history. It's the fact that our town is an exciting and vibrant place to live today.
By 2021:
3000 children will have taken part in the Letchworth Creative Learning programme

Some schools will be working torwards Artsmark awards

Broadway Cinema & Theatre and Broadway Gallery will be supporting further Creative Learning in partnership with local schools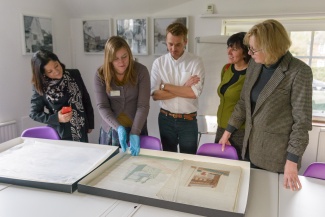 2. Early life chances
We are committed to find ways to support communities to give children in Letchworth the best possible start to their lives. Empowering our children as early as possible will build their confidence and help develop happier and more fulfilled adults. 
We are conscious that when it comes to child development, at age five, some of our children are below the national average. We have already started working with schools and pre-schools to strengthen early years support and improve future opportunities for our youngest residents and their families. 
In the next three years we aim to: 
Establish a cross sector partnership to offer an integrated support service for priority families with young children
Commission services to support at least 75 local families each year with a bespoke development programme
Commission preventative welfare advice and support services to a further 100 families every year. 
3. Arts, Culture & Leisure for all
We want everyone to benefit from our investment in the rich cultural and leisure activities and spaces we have in Letchworth Garden City.
Over the next three years we aim to:
Provide and support a range of high quality culture services

Create more opportunities for volunteers to be involved

Work increasingly with other partners such as the Arts Council to create an even more compelling cultural programme to attract wider audiences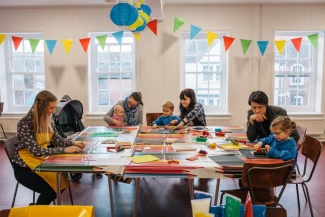 4. Living well in Letchworth
Our aim is for living in Letchworth to be good for everyone's physical and mental health. During the next three years we aim to:
Implement a wellbeing policy that integrates our own wellbeing services including community transport

Contribute to the development of local health and wellbeing partnerships and help to support their wider strategic goals

Continue to develop Active Letchworth and improve levels of physical activity particularly amongst older people

Increase the number of people volunteering on activities throughout the Foundation such as the Gallery and the Greenway