We've adapted our grants programme to help Letchworth based groups and charities continue to support the residents they work with during COVID. 
The impact of COVID has affected us all to varying degrees and community based organisations are playing a major role supporting us. From basic needs such as food, health and well-being, reducing social isolation, through to events, community sport and clubs holding zoom meetings. 
"We are here to help and are open to having conversations with charities or organisations that are currently working with Letchworth residents and want to support those affected by the impact of COVID-19."
There are two ways we feel we can support local organisations through this very difficult and challenging period:
Organisation
If you are an organisation working with residents in Letchworth and need funding to enable you to continue to support those that you work closely with, or would like to plan an event or activity we would like to hear from you.

Whilst a notional maximum figure of £10,000 has been placed on these awards we recognise the challenges being faced by groups and we are taking a flexible approach to this figure.
Charity
If you are a charity where your traditional, planned fundraising and income sources have been lost and the charity's future is at risk due to lack of money and resources, get in touch.

This larger pot of money will offer initial grant funding to help your group adapt to your current and future needs. These needs will be unique to each organisation and the focus will be on a recovery model where the funding reduces over the period of the grant. This will enable the charity to return to a level of operational stability.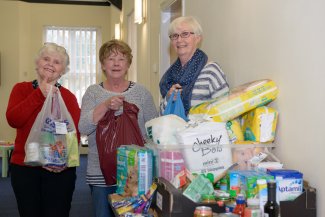 We're looking for local groups! Apply now by completing the application form below.
For further information click here, or if you have any questions, please call 07714 521567 or email Alastair.Stewart@letchworth.com.