We've adapted our grants programme to help Letchworth based groups and charities continue to support the residents they work with during COVID-19. 
The impact of COVID-19 has affected us all to varying degrees and community based organisations are playing a major role supporting us. From basic needs such as food, health and well-being, reducing social isolation, through to events, community sport and clubs holding zoom meetings. 
"We are here to help and are open to having conversations with charities or organisations that are currently working with Letchworth residents, or are thinking about doing so, and want to support those affected by the impact of COVID-19."
Communities Looking Forward Grant
Letchworth is a town with a wide range of charitable organisations either based in communities or serving a specific sector such as sport or leisure or working across the whole town. Grants can be used in a variety of ways, from funding resources, to hiring buildings and even getting consultant support to assist with any aspect of your service.
We are here to help and open to a conversation with any group or organisation working with Letchworth charities and communities. This is also open to those who are thinking about starting a group or organisation. We would love to hear your ideas about how a grant from The Foundation would enable you to achieve your goals in 2021.
Applications for funding should:
Meet an identified need that can be evidenced.
Meet the objectives of your group and needs of your community.
Make a positive difference to those involved.
Provide a breakdown of costs.
Show that the group or charity can sustainably self-fund in the future using other income streams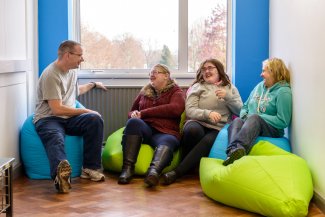 Our grants programme for 2021 has £120k for community groups and charities in Letchworth. Each grant has a limit of £10,000 per grant. Apply now by completing the application form below.
Deadline for applications have now closed. Our last committee meeting was in July. Read the update.
For further information click here. If you have any questions, or would like to discuss ideas for a new group, please call 07714 521567 or email Alastair.Stewart@letchworth.com.