Letchworth Garden City Heritage Foundation believes that arts and culture enrich people's lives; providing opportunities for people to develop their skills, confidence and understanding, improving wellbeing and enhancing their quality of life.
Our Artistic Policy sets out the Foundation's vision of creating an engaging, accessible and exciting arts and cultural offer for local residents and visitors to the town. 
Letchworth's Culture Strategy
This is Letchworth's culture strategy to 2026 and beyond. Please read it and consider how it will impact your life and what you stand to gain by being involved in its development and delivery. Then get in touch with us to find out how you can play your part in imagining a bolder, brighter future for Letchworth and bringing our shared vision to life.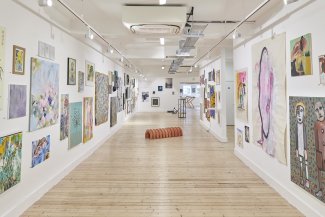 Broadway Cinema and Theatre
Letchworth's iconic Broadway Cinema and Theatre is a popular venue within the town and we're proud to be home to one of the UK's last independent cinemas.  Alongside film blockbusters, a programme of event cinema continues into the winter months, with screenings from the National Theatre, Royal Shakespeare Company, Royal Opera House and MET Opera.