Garden City Greenway
We are responsible for maintaining the Greenway, a 13.6 mile route around the town suitable for walkers, runners, cyclists and more to enjoy. The route also covers a number of local wildlife and nature spots for people to enjoy while on the route. 
Our main actions on the Greenway are:
Cutting and pruning of trees, hedges and coppices around the Greenway,
Planting and renewing of hedges and trees,
Maintaining the Greenway route,
Maintain the benches, furniture and signage around the Greenway
We are responsible for maintaining the majority of the 5,500 acre Garden City estate and have a dedicated Landscape and Environmental team that oversee these works.
Click here to find a map of the Greenway.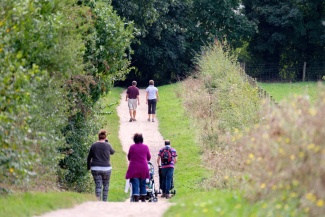 Our responsibilities
When it comes to maintaining the green spaces within and around the Garden City, we look after the following areas.
If you have any questions about our rural landscape management or want to raise a concern, email our Landscape Team using the button below. 
Permissive pathways
Permissive paths, sometimes referred to as concessionary paths, are not public rights of way and the public do not have a legal right to use them. However they can play an important role in improving public access to the countryside.
We look after 22 kilometres of permissive paths around Letchworth Garden City, ensuring that path surfaces are safe and regularly maintained.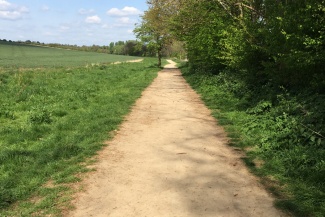 Play equipment and leisure areas
The Greenway links together several leisure and recreation spots, which themselves include picnic and play areas. 
These leisure spots can be found at:
Wymondley Wood - educational area, picnic area
Standalone Farm - picnic area
Willian Arboretum & Manor Wood - picnic area
Radwell Meadow - picnic area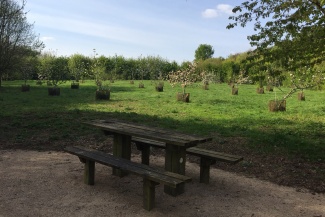 Woodlands, Spinneys & Orchards
Woodlands and spinneys
We maintain many of Letchworth's woodland and spinneys by implementing tree management plans and undertaking woodland surveys.
Using these plans, programmes of work are then drawn up and executed to ensure that trees are healthy and that they don't pose a risk to persons or property. 
Orchards
There are four orchards in and around Letchworth Garden City:
Manor Wood,
Hillbrow
Croft Lane - Croft Lane is a community orchard, with apples used in local cider pressing each year
Ancient orchard at Norton
As well as general pruning and upkeep, each orchard has a bespoke meadow management programme. Each programme is based on the specific needs of the plants and wildlife that are native to that specific meadow. 
Over the last 12 months we've planted 140 trees to maintain and renew the tree population in Letchworth Garden City.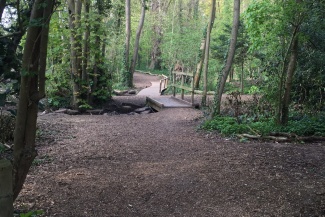 Wildflower Meadows & Margins
We look after and maintain the wildflower meadows and margins that are in place around Letchworth Garden City.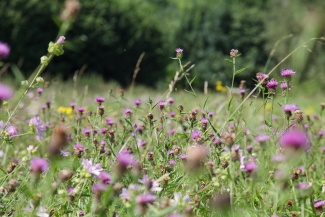 Farmland
Letchworth Garden City boasts a unique farming operation which combines international-standard environmental and sustainability practices with commercial viability, whilst providing a safe and enjoyable space for the local community.
The farmland within the Estate is over 2,000 acres, made up of mainly arable farmland growing crops such as oats, wheat, rapeseed, sugar beet and peas. This is managed by local, long-standing farming family the Rand Brothers on our behalf. 
The farm is one of the biggest in the UK to have adopted Natural England's HLS (Higher Level Stewardship) scheme. As a member of the HLS scheme, we make sure the land is well managed and keeps its traditional character, protects historic features and natural resources, looks after wildlife species and their habitats, ensures traditional livestock and crops are conserved for the future and provides opportunities for visitors to enjoy and learn about the countryside.
We have introduced grass margins around our fields, many are much wider than standard farming practice, to allow endangered insect, bird and wildlife to thrive and prosper. This has seen more wildlife generally and increased bird life with the likes of grey partridge, lapwing, finch and tree sparrow populations