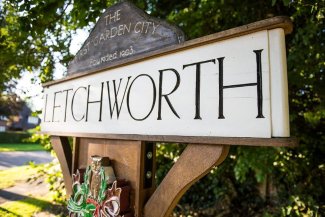 North Herts & Stevenage Centre for Voluntary Services (CVS), Letchworth Garden City Heritage Foundation and North Herts Council, have come together as a partnership to host the 'All About Us' North Herts Community Conference, on Thursday 23rd March at the Broadway Hotel in Letchworth. 
A full programme of topics will be discussed that relate directly to the Voluntary, Community, Faith and Social Enterprise (VCFSE) sector.  Local groups will share their experience of operating in the present climate. Funders will be sharing information about their grants and offering practical advice on how to make a successful application. Volunteer recruitment, collaborative working and environmental sustainability will also be on the agenda.
Hannah Morgan-Gray, Chief Executive at North Herts & Stevenage CVS shared the background behind this event when she said, "We are all aware that the UK is facing its biggest cost of living crisis in decades. This not only impacts every one of us but also the VCFSE sector. The cost-of-living crisis means that many local groups and organisations are finding it difficult to deliver the support to our community - just when so many need it the most."
Registration for the conference is now open - representatives and organisers from all community groups which are based or work in North Hertfordshire, big or small, including any mutual aid, and less formally structured, local groups are invited to register. Professionals who work within North Herts are also welcome to attend.
Graham Fisher, CEO at Letchworth Garden City Heritage Foundation commented, "We encourage all local organisations to do their best to attend and add their voice. They will positively influence the work of the organising partners and others to help bring about improved support, sustainability and greater opportunities for both their group and the wider community."
Cllr Elizabeth Dennis-Harburg, Leader of North Herts Council added, "We're proud to be one of the partners hosting this event. Many people are struggling at the moment and the VCFSE plays a crucial role, bringing our communities together so they can thrive. This event is a great opportunity to share ideas and best practice so we can continue supporting each other."
For further information and to register to attend the 'All About Us' conference, click here.