Alastair Stewart, our Head of Communities, Grants & Partnerships, updates us on how our grants programme is focusing on health and wellbeing support.
Over the years our grants programme has assisted groups to better deliver their work or to expand their offer to hundreds of individuals. The focus has always been on helping local charities, groups and initiatives by providing financial boosts so they could deliver their work to the residents of Letchworth. When the lockdown happened in March 2020, we knew that the way we work would have to change, and the grants we offered would have to adapt to the needs of the town.
In a matter of days, we transformed our grants programme to provide financial support to initiatives that were helping the community. We also supported organisations to adapt their business models and ways of working to deal with the impact of the pandemic.
As time went on, we realised that one of the emerging issues was wellbeing and mental health. Social isolation and problems with accessibility were also becoming more prevalent as charities approached us with the need to adapt their work for digital meetings and video outreach.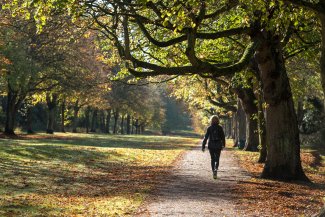 Create Seven
Create Seven is a team of psychologists, outdoor facilitators, wellbeing specialists and creatives who are trained and experienced in developing psychological sustainability and supporting people through times of challenge and change. They work in partnership with a range of groups and organisations in North Hertfordshire. Their core business is delivering services/support to residents on behalf of Hertfordshire Adult and Family Learning Services and the Department for Work and Pensions in Letchworth and North Hertfordshire.
In August we awarded them a grant to provide a nature and wellbeing programme to help people connect with the environment whilst also addressing any mental health concerns they may have. This grant was awarded to help address the increasing number of people experiencing stress and anxiety caused by the lockdown. Letchworth has an abundance of green spaces and creating resources and opportunities for the community to maximise the potential of these spaces to support their mental health and wellbeing can only be a positive thing.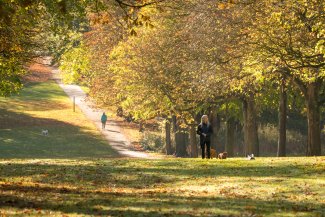 Garden City Samba
Following Government advice, the group suspended its weekly rehearsals on mid-March. As with all groups, there is an assumption that it will be quite a while before groups of numerous households will be allowed to meet in an enclosed space. Garden City Samba approached the Foundation for funding to enable members to build on their existing skills and knowledge, practice at home and keep links between group members.
Music has many positive benefits such as supporting people's mood and general wellbeing. Garden City Samba wanted to create resources that give members a feeling of continued connection to the group and will be beneficial to members' mental well-being by keeping them mentally active and stimulated. There are several members over the age of sixty and they, and other members, have been experiencing loneliness due to the need to socially isolate during COVID-19. Providing training resources set on a weekly basis will be a positive and rewarding challenge and alleviate some of the pressures brought on by the uncertainties created by COVID-19.
Other grants awarded
We have also provided grants to charities such as Herts Disability Sports Foundation to continue their amazing work online. This supported a large group of people with disabilities to still connect with others and stay fit.
We helped Carers in Herts with digital operational support. Charities such as these rely on connecting with their clients and delivering one-to-one care and advice. Using digital technology to overcome the challenges imposed by the pandemic has shown itself to pay dividends towards good mental health and wellbeing. Technology has been so important in reaching those who need help the most.
As the pandemic continues, wellbeing and mental health awareness will naturally become the focus for many groups and not-for-profit organisation such as Letchworth Garden City Heritage Foundation. We are very well connected in our town with health and wellbeing groups and will continue to work in partnership to contribute towards improving life chances and ensuring that Letchworth is a great place to live for all.
Grants are still available for groups that have been affected by COVID-19, please see our blog about why we changed the programme for more information.