We're open!
We've got new displays on the Inter-Works Sports League, Letchworth's Carnival and May Queens, some amazing 1960s cine film - and some brand new fun toys & activities in our new Baby Box and Toddler Tub…
No need to book, just pop in whenever you're passing! Check out our Facebook page for upcoming events.
May 2022
Opened in June 2019, Museum at One Garden City explores Letchworth's social history.
Our vibrant museum space at One Garden City, explores the social history of Letchworth. The museum space combines a variety of photographs, furniture, household objects, toys, textiles, smells and interactive exhibits to immerse visitors in the pioneering story of how the world's first Garden City developed.
The museum is designed to appeal to everyone from local children and families to first-time visitors to Letchworth. Group visits and school visits are welcomed.
Showcasing items from the Garden City Collection – which looks after over 250,000 objects from books and bicycles to corsets and cinema seats.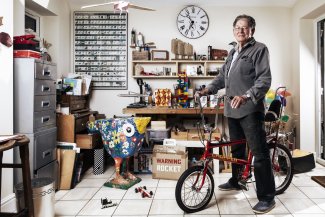 Opening Hours and Finding Us
As of September 2021, we are open at the following times:
| | |
| --- | --- |
| Monday | 10am-5pm |
| Tuesday | 10am-5pm |
| Wednesday | 10am-5pm |
| Thursday | 10am-5pm |
| Friday | 10am-5pm |
| Saturday | 10am-5pm |
The museum is located at One Garden City, Broadway, Letchworth Garden City, SG6 3BF.
Please access via the main building reception on the front of the building.