Town Centre + Street Scene
We're committed to making the town centre a vibrant place, which is why we've been looking after the street scene since 2009. 
On the two main shopping streets of Eastcheap and Leys Avenue, we're responsible for making sure the pedestrian areas, planters and street furniture (bollards and signs) are maintained and up-to-date. 
We also fund the Christmas lights that adorn the town during the festive period. 
If you have any questions about the town centre or want to bring something to our attention, email us via the button below. 
Wynd Community Gardens
In 2014 we joined forces with the Royal Horticultural Society to create two new sustainable community gardens in Letchworth Garden City.
The first garden was built with support from local community gardening group, ARCH, in the Wynd, at the heart of Letchworth town centre. It was created to inspire local residents and highlight the fantastic things that can be achieved in your garden or allotment.
We also delivered a learning programme to run alongside the project, which included a series of introductory gardening sessions led by specialist RHS trainers and ARCH community group leader Steve Howells.
In 2015 we added another show garden at the Wynd to create a tranquil setting in the town centre and to encourage wildlife. 
Alongside ARCH and a band of volunteers, we look after the Gardens, making sure the community can benefit and enjoy the space and locally grown produce.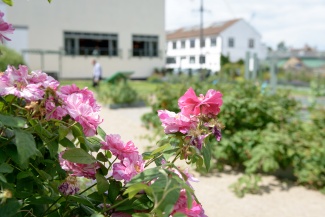 Flower beds and planters
We maintain the plant and flowers beds that run up and down the street scene. 
We select plants and flowers that will actively promote and support wildlife and insects.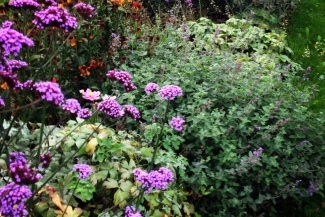 Fountains and beacons
We maintain the fountains in Leys Square as well as the three, six-metre beacons and their fountains on the colonnade.